Inca Series II
Height : 12-14"
Large 4" double flowers. Very heat tolerant with outstanding garden performance! Above photos show available varieties.
Height: 16-18"
Large 3-4" double carnation flowered blooms. Food weather tolerance and uniform growth habit.
- First Lady Yellow
- Orange
Height: 16"
Attractive creamy-white color with 2.5-3" flowers. A major improvement over previously introduced strains of white marigolds. Looks gorgeous in containers.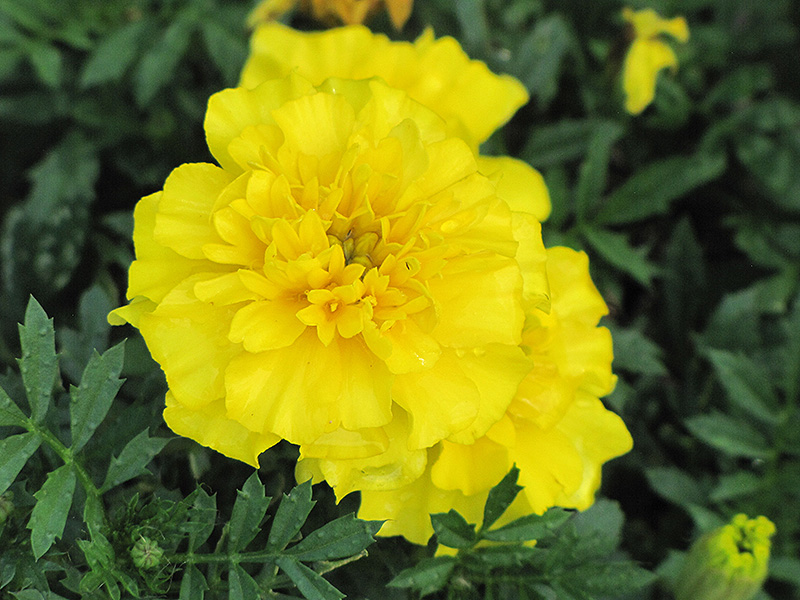 Height: 8-10"
Large, 2" double flowers. An early, improved large flowered version of the Petite Series. Free-flowering, uniform compact growing habit. Outstanding garden performance.
- Yellow
Height: 12-14"
Totally upgraded series! Early flowering, large anemone-type flowers. Uniform habit with base-branching habit.
- Flame
Height: 8-10"
Large 3" Sophia-type flowers. Excellent garden performance.
- Scarlet
Height: 8-10"
Large 2.5-3" reddish-gold flowers completely cover the very uniform, compact growing plants. Very free-flowering and will bloom until frost.
*Information taken from Germania Seed Company*